Our history
Long tradition and longevity. Through the years, we have been walking the path of constant improvement and innovation towards sustainability with great care for the environment and needs of our future.
1861
Laying the foundations
Our story begins. Foundations of the paper mill in Olšany were completed, as Bohemian and Moravian lands were rapidly turning in one of the most economically developed regions in Europe. To this day we remain proud of the role our paper mill had played in the rise of the Jeseníky region.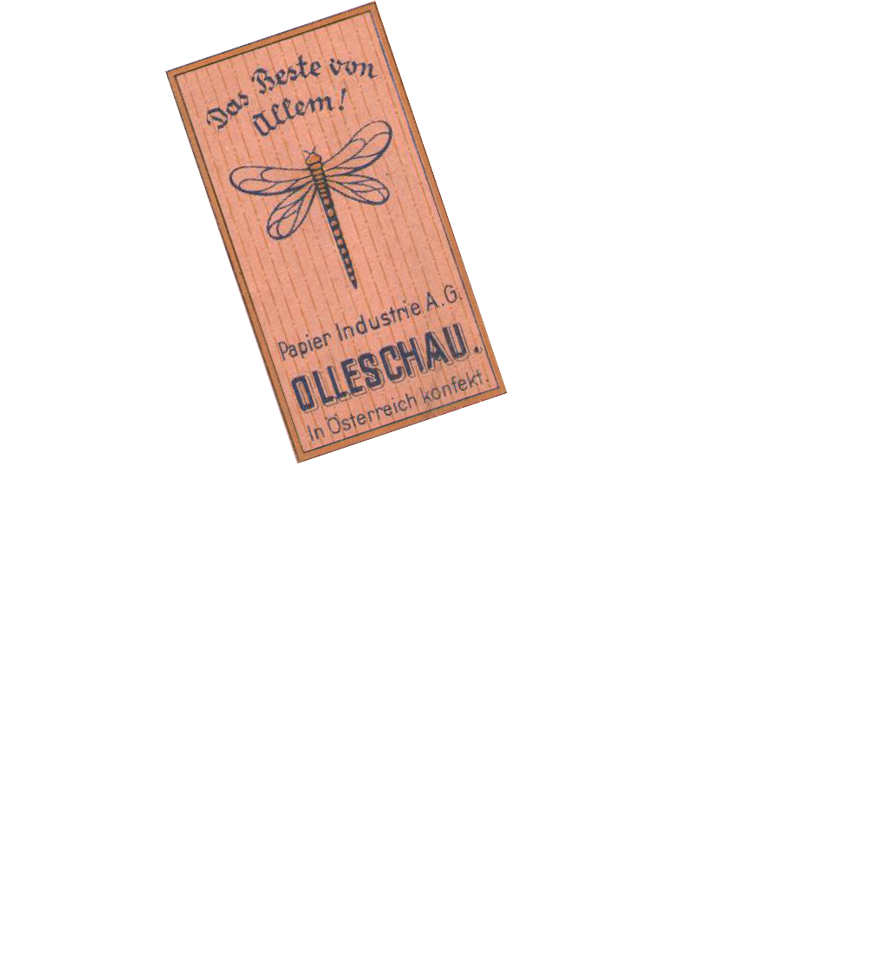 1910
Rolling begins
We began manufacturing rolling papers for both domestic and export markets. Destila, Liliput, Vážka, Libella, Crone, Salox, Piogo and many others – some of those brands are still very much alive.
1922
Branded rolling papers rising
These years are marked by gradually redirecting our efforts towards manufacturing for branded rolling papers and helping them rise and grow.
1950s
Vážka and Libella taking the lead
While actively working with our business partners in creating their own brands, we also focused on the best of our own brands – Vážka and Libella were chosen to become our main flagships and we continued their further development.
1997
Joining the team
Our company has become a part of an international group today known as delfortgroup. Our new alliance has not only provided us with greater resources to address our customers' needs, but has also helped us with our transformation towards more sustainable development.
2012
Becoming independent
Roll4You is born! Our rolling papers department became an independent member of delfortgroup. A new company was established as a subsidiary of the papermill OP papirna, s.r.o.