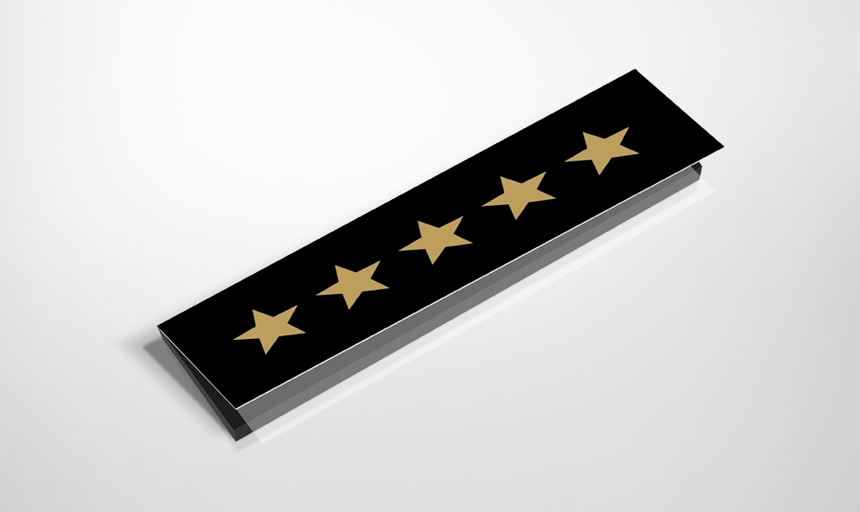 Our client already had a pretty good idea about his rolling paper's specifications. The real challenge was to come up with a great price/performance ratio. Egypt is a competitive market, so we had to find a way to develop an affordable product without sacrificing its top quality.
Based on our client's briefing, we went for a black & glossy visual style. This type of design is quite popular in Egypt and so is our very own "1861" watermark which ads quality and credibility to the brand. As for the papers themselves, we chose 14gsm paper from top quality wood fibers (100%) with porosity of 5CU.
Also the customer required product with Arabic gum. The Arabic gum is a natural product of the Acacia Senegal tree, and it is a superior emulsion former that has no substitute among synthetic additives.
After the initial success of our first collaboration, we have followed up by expanding the product line in order to satisfy Egyptian distributors' demand by the following 5 Stars products:
King Size Slim 108 x 44 mm
1 1/4 77 x 44 mm
Short Silver 69 x 36 mm 14 gsm
Short Red 69 x 36 mm 18 gsm
Short CC Green 69 x 36 mm 18 gsm
Short White 69 x 36 mm 21 gsm
Regular Long Filter Tips 8 x 22 mm
Slim Long Filter Tips 6 x 22 mm
To complete the customers brand portfolio several other brands were added to cover all Egyptian consumer needs.